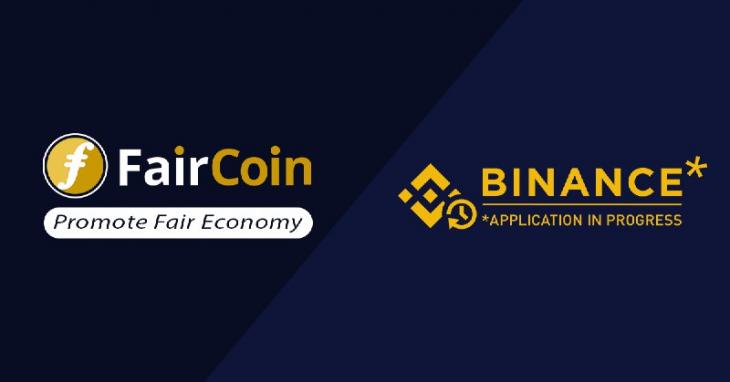 Binance is a global cryptocurrency exchange that provides a platform for trading for over 100 cryptocurrencies. It is not "just any exchange", in fact it  is considered to be the biggest cryptocurrency exchange in the world in terms of trading volume.  
Last autumn a striking piece of news has come from Binance when a decision was made to donate the proceeds from exchange listing fees to non-profit projects, check here to read the official announcement. Shortly after, the "listing fees" turned into "donations", with no specific fixed amount to be paid.
It is worth explaining for the uninitiated, that an exchange of this type allows online trading between various cryptocurrencies, by collecting a fee for the listing services provided. The price of these fees varies depending on the exchange agency, approximately ranging from 1 BT (6.000 $) to $2.5 million, and Binance is not a small or medium-sized exchange, as mentioned above. 
If last autumns' decision to donate revenue from fees was a surprising change that has enhanced Binance's ethical credentials, we hope that in doing so it also aimed to increase, promote, and support, the use of the blockchain for the common good, which would bring this big crypto exchange closer to our own principles of cooperation and solidarity.
Following this trend, Binance further announced a few weeks ago the ending of fees for listing cryptos, and once again emphasized that any voluntary donation received for listing would be donated to charities.
In light of this positive development, FairCoop have put FairCoin forward to be listed on the exchange. After having applied, we're waiting for the listing to be approved and, at present, our candidature is visible here.